PAINTING THE HIMALAYAS: Roman Kames & Young Artists from Ladakh India ink, tempera and gouache works on handmade paper from West Bengal
OPENING RECEPTION: Thursday, January 16, 2020  6-8pm
[foogallery id="48218″]
Roman Kames is a Czech born artist living in Paris since 1973, who has been working in Ladakh for over two decades. Trained in European painting at the prestigious Beaux-Arts of Paris, he found renewed inspiration in the colors and ever changing light of the stunning Ladakhi landscape. This exhibition also includes works by regional children and adolescents in workshops where he introduced Western concepts of art and self-expression.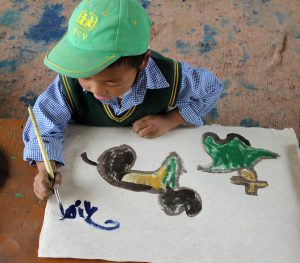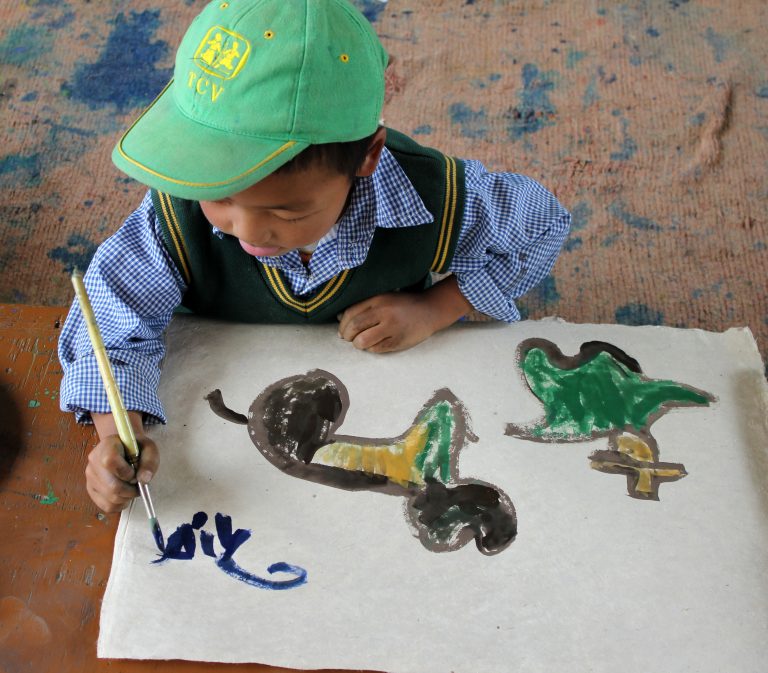 "In a tangka painting class at the Tibetan Children's Village at Choglamsar traditional Tibetan painting, codified for centuries is taught through a rigorous six-year. The few pupils are quite poor. Their class is well organized and more importantly, led by an enlightened teacher who encourages them to draw 'from nature' every Saturday morning.  Their sketchbooks contain studies of trees evocative of Cezanne, his existence unknown to them, this master painter from Aix en Provence.  An excursion among the Pahari of Himachal Pradesh where the students study in even greater poverty, the atmosphere is different and, at the conclusion of their rigorous studies, their drawings, even more than their paintings, are pictograms of pure color.  Could they be influenced by Joan Miro?"– Roman Kames
---
We gratefully acknowledge the support of Deutsche Tibethilfe/ German Aid to Tibetans.