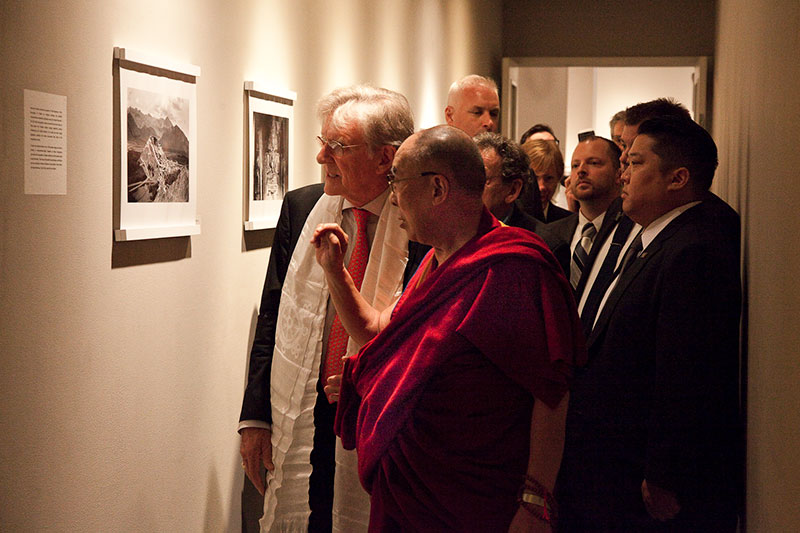 Tibet House US aims to promote and preserve Tibetan culture by serving as both a cultural center in New York City and a global resource for those interested in Tibetan civilization. The hidden heart of Asia, Tibet has served, during the last thousand years of the many imperial wars, as the safe treasury of Asia's most sophisticated spiritual arts and sciences. Now, its precious Buddhist civilization of wisdom, compassion, peace and harmony is under a real threat of imminent extinction. 
Our New York City center comprises 7,000 square feet including gallery space, Tibetan Buddhist shrine, photographic archives, a lending library of over 1,000 volumes, and staff offices. In keeping with our mission as a cultural embassy, Tibet House US develops and presents innovative educational and cultural programs for the general public. The Cultural Center's activities include exhibits, print publications and media productions. It serves as a central meeting place for the local Tibetan community to hold programs and events. We reach out to the world through our website, www.tibethouse.org, traveling exhibitions and unique trips to Buddhist sites in Asia. Our onsite and online gift shop and bookstore offer books and other items related to Tibetan culture and Buddhist practice. 
Tibet House US also operates the extraordinary Menla Mountain Retreat and Conference Center in the heart of the Catskill mountains, in Phoenicia, New York. "Menla" means "Medicine Buddha," and the Center is being developed into a major transmitter of Tibetan Buddhist healing arts and sciences, Tibetan Medicine being one of the most precious offerings of the Tibetan culture to a world filled with suffering  beings. 
Tibet House US works with the Tibetan refugee institutions in India -Norbulingka Institute, the Tibetan Institute of Performing Arts, Tibetan Medicine Institute, and the Library of Tibetan Works and Archives—and with Tibet Houses in New Delhi, Mexico, London, Moscow, Switzerland, Italy, Spain, and Tokyo to preserve and promote Tibetan culture worldwide.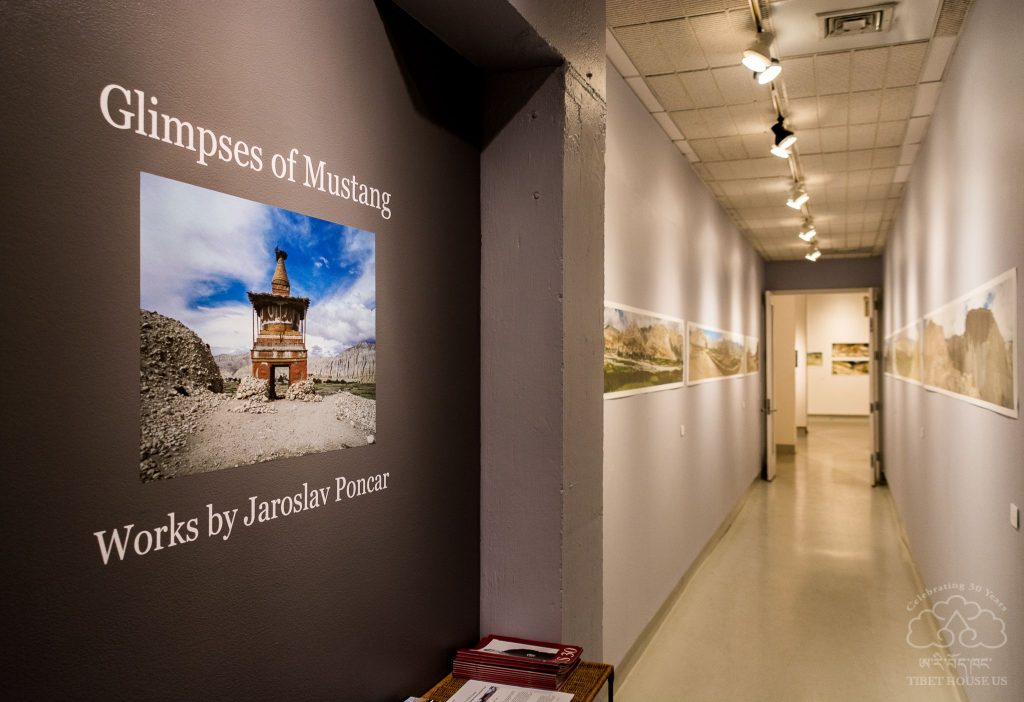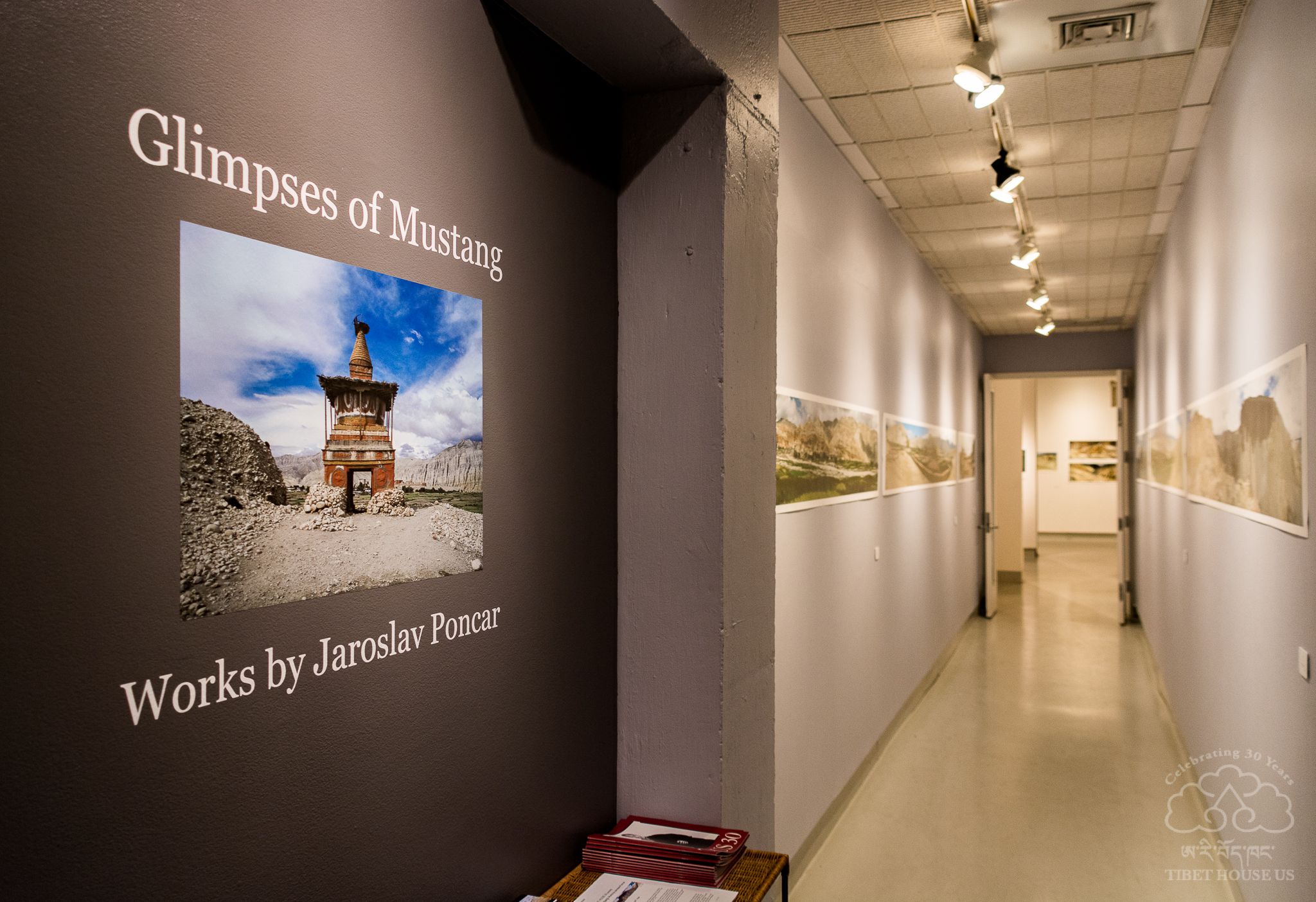 Admission to Tibet House US is free. Please read our COVID-19 policy and Community Agreement prior to making plans to visit. We invite all visitors to support our
programs and exhibitions by becoming members. A small donation box is
located outside the Gallery for goodwill offerings. $5.00 suggested donation per person.
Tibet House US will be closed to the public from August 1 – September 6, 2022 for renovation. Stay tuned for updated public visiting hours.

How to Get to Tibet House US
Bus: 5th Ave. – MI, 2, 3, 4; 6th Ave. M 4, 5, & 6 all to the 14th St. stop.
Subway : Lexington Ave. lines 4, 5, 6; F Train to 14th St. & 6th Ave.; 7th Ave.
Line: 1, 2, 3, 9 to 14th St. and 7th Ave. all to the Union Square stop.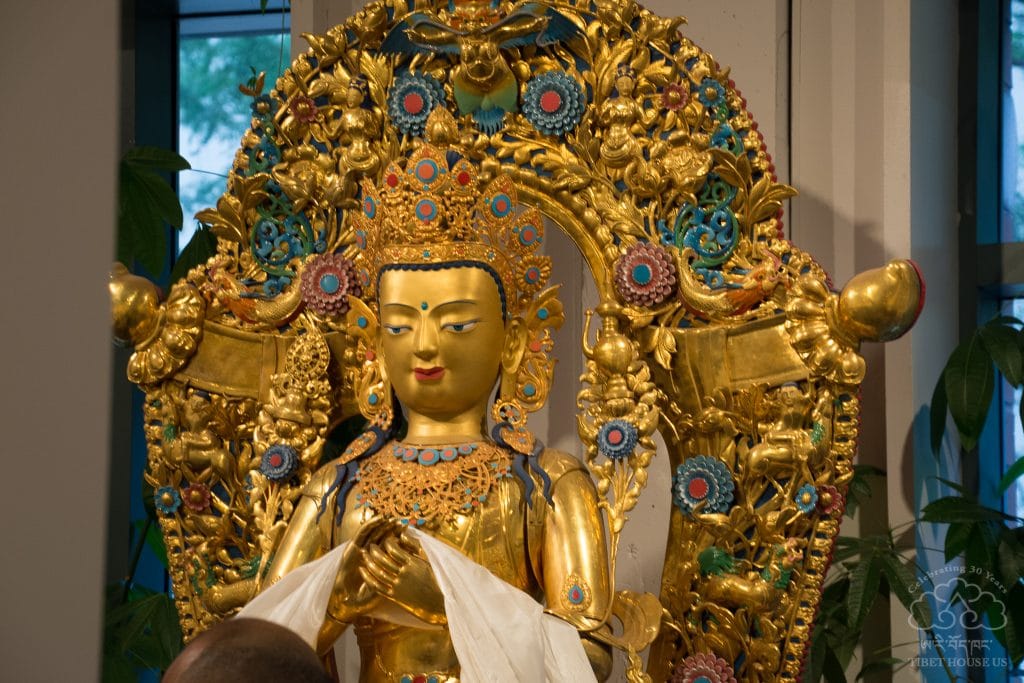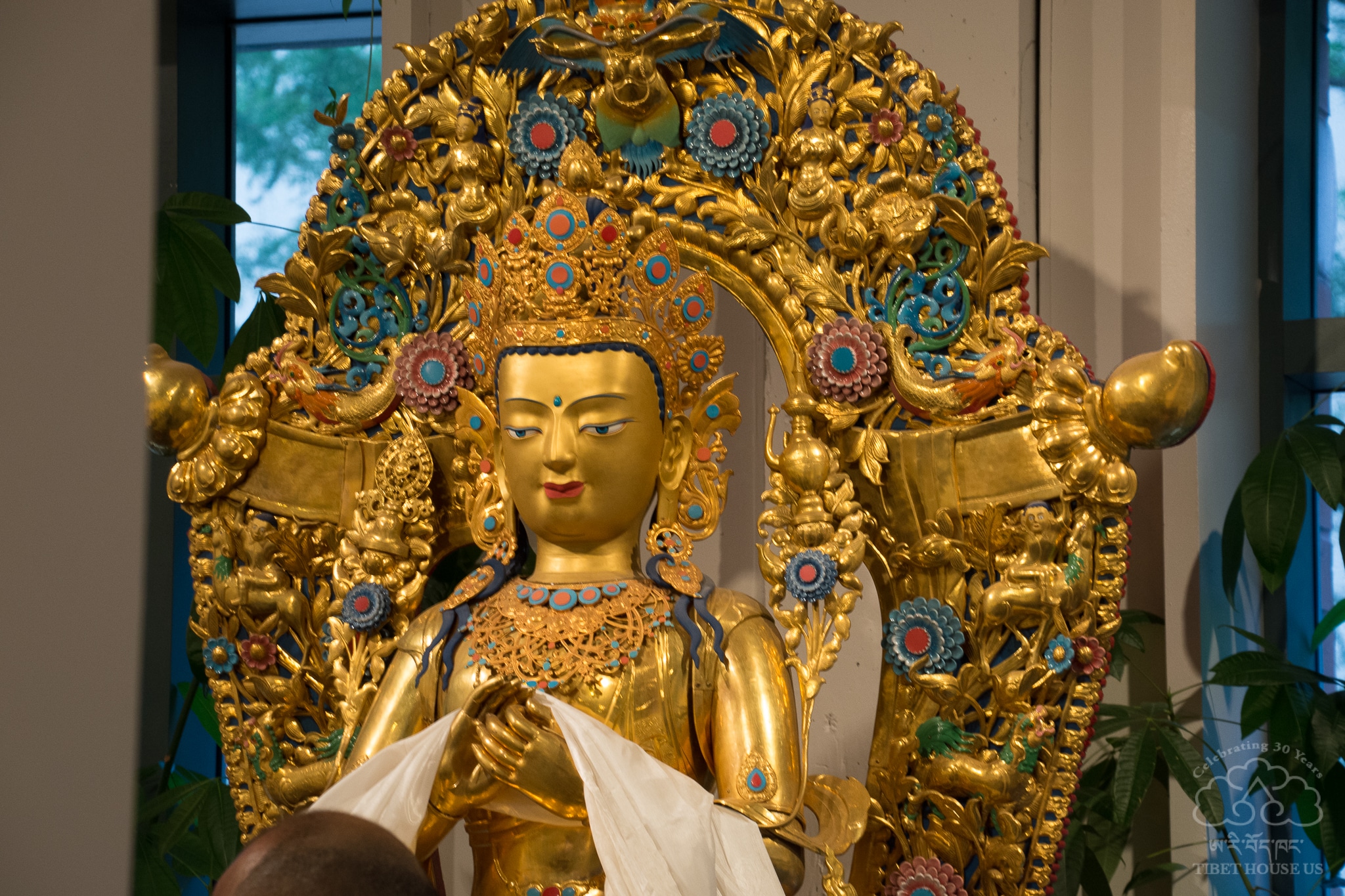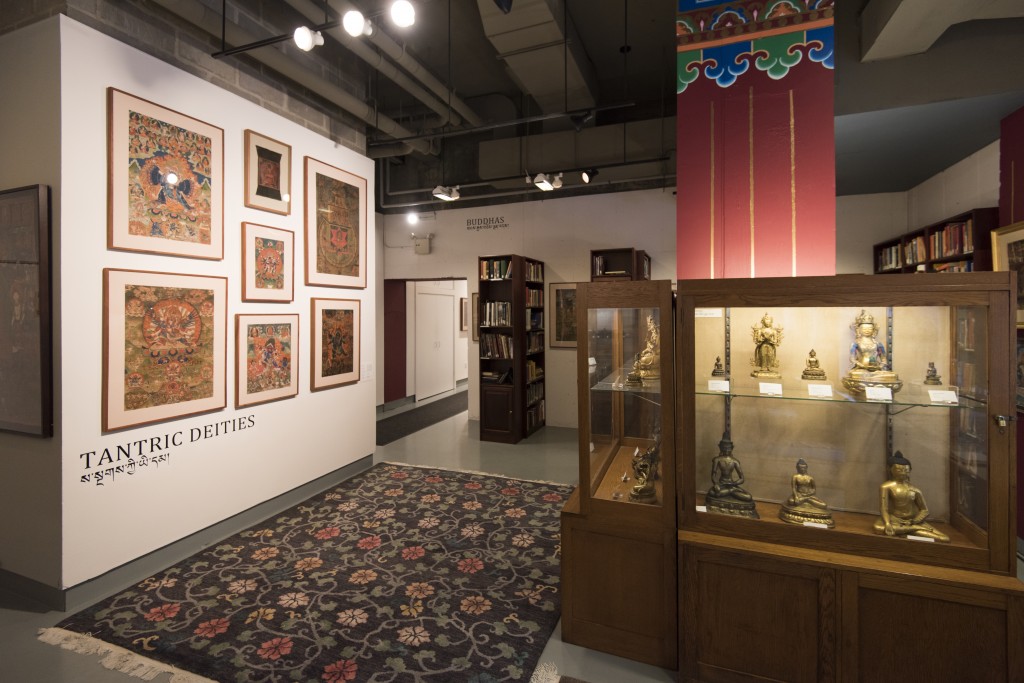 Museum Gift Shop & Book Store
Tibet House US has been providing books, gifts, music and other inspirational items at our Museum Gift Shop in New York for many years. Now our members and friends can browse or buy these same items online, anytime at www.thus.org.
Books, journals, magazines, newsletters, and audiovisual materials on many facets of Tibetan and Buddhist culture are available to the general public in the library. Members have borrowing privileges.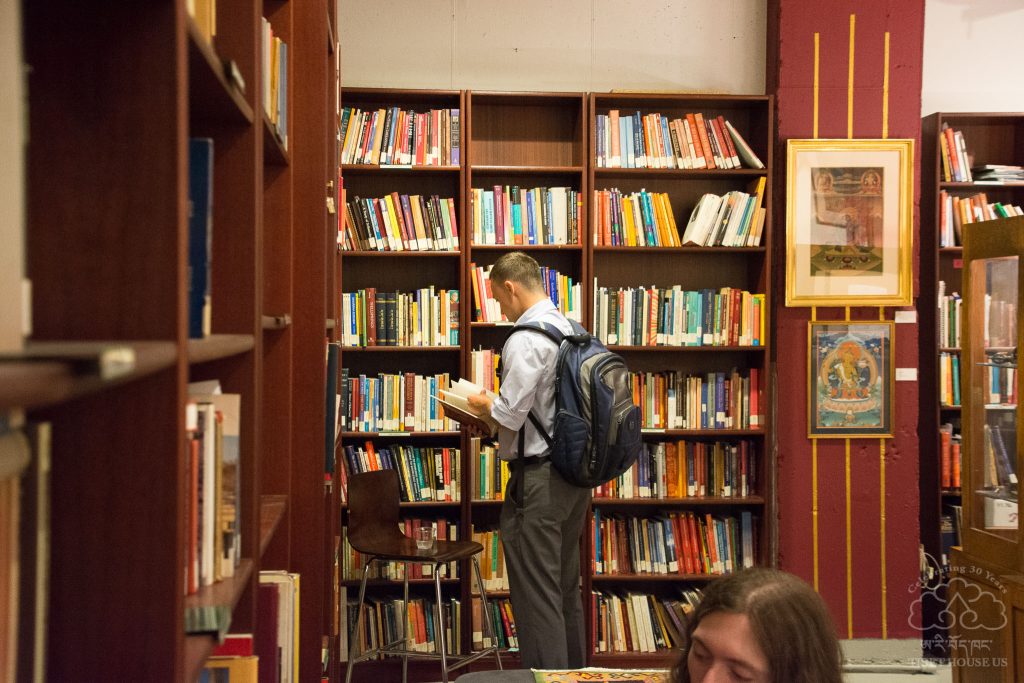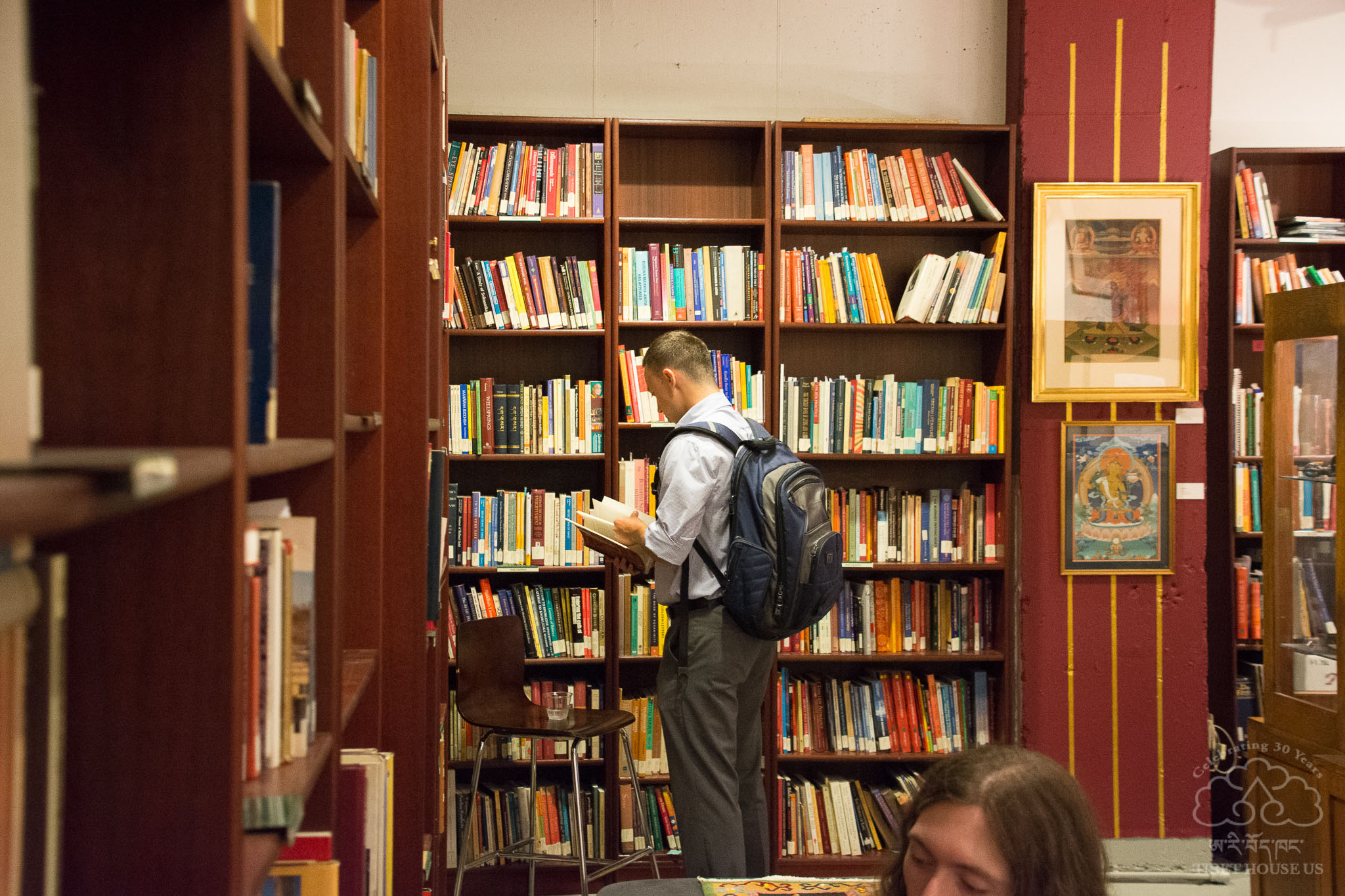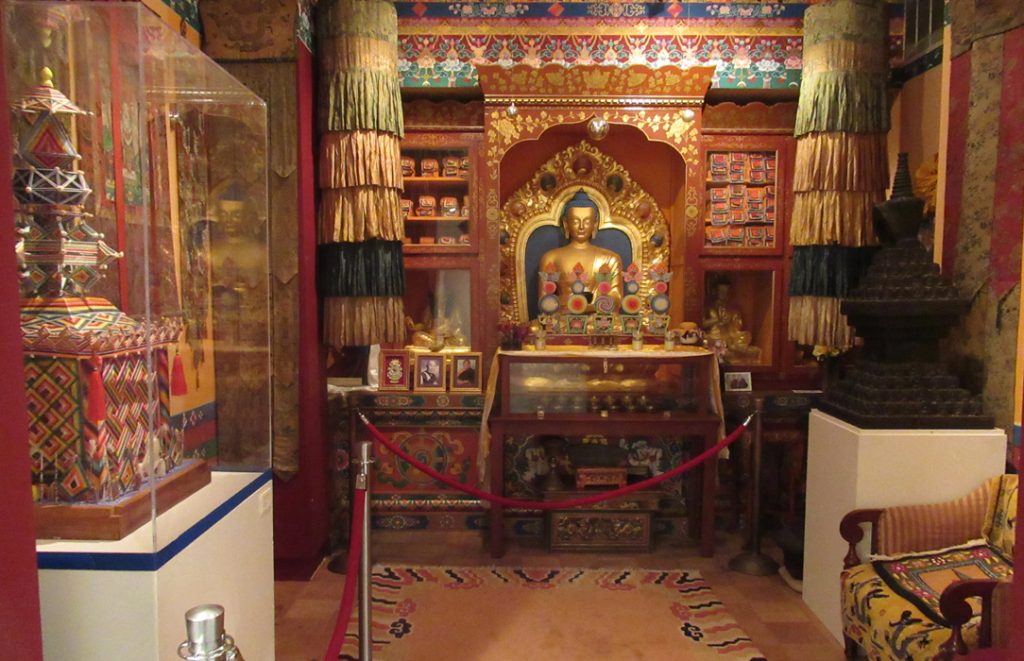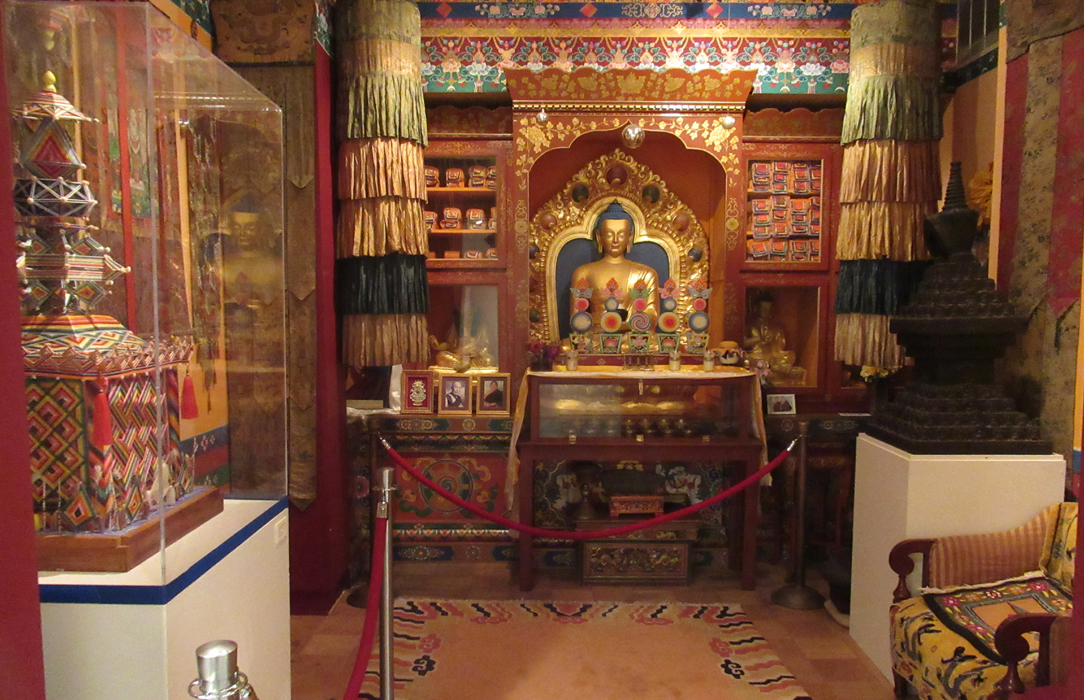 At the heart of Tibet House US is the Lhakang Shrine, designed and by Tibetan artists, working with traditional methods and materials. 
Guided tours of the gallery and access to the permanent collection are available by appointment. We welcome groups of all age levels.
Tours can be tailored to your group's interest.
Please contact Ganden Thurman, Executive Director, at [email protected] or (212) 807-0563 for more information.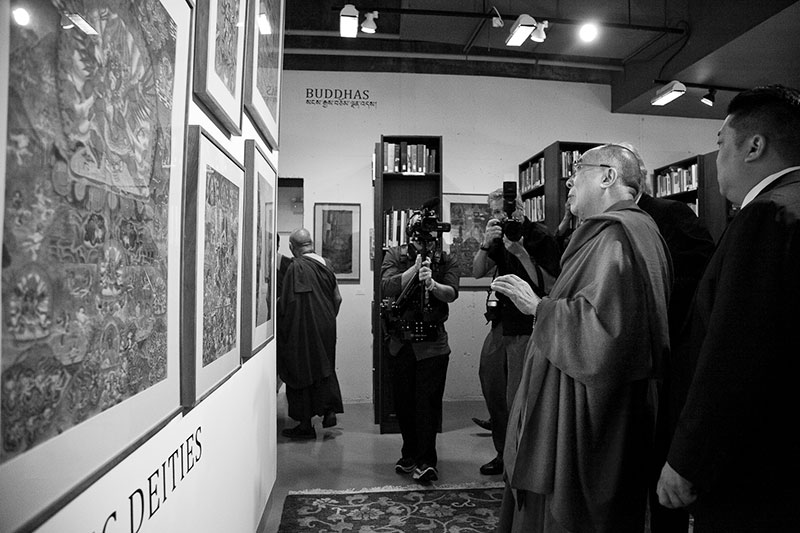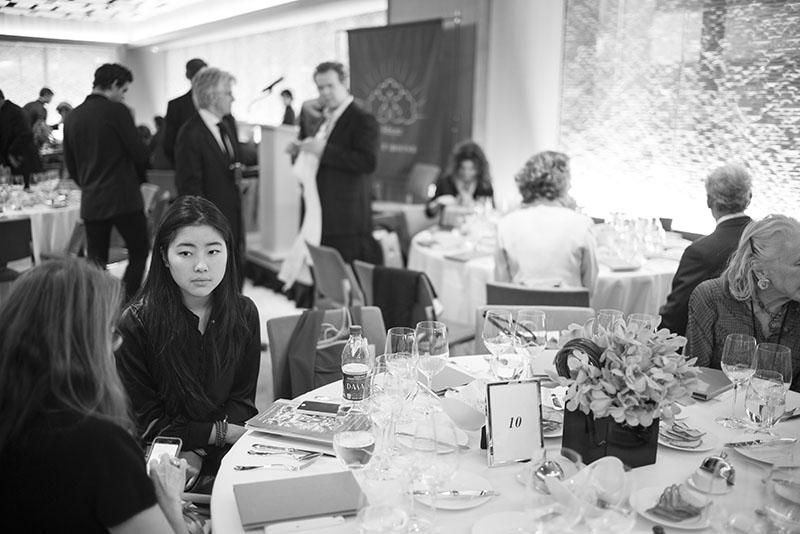 The Tibet House US Cultural Center is available for event and/or for private rental.
Tibet House, conveniently located in Chelsea near Union Square has two separate spaces available for rental. The Tibet House Gallery is a 1500 square foot space with integrated amplified sound and digital recording available – ideal for group meditation, evening lectures and catered receptions of up to 130 persons.
A separate meeting room, approximately 300 sq.ft., equipped with conference table, chairs and wifi holds up to 20 people.
Our public space can be made available for cocktail parties with a lounge area for approximate 75.
For Tibet House US rentals, please contact Beata Tikos at [email protected] or Ganden Thurman at[email protected], for pricing, availability and details.
---
For Menla Mountain Retreat & Conference Center rentals please contact Michael Burbank at 845-688-6897 ext. 7519: or go to www.menla.org.