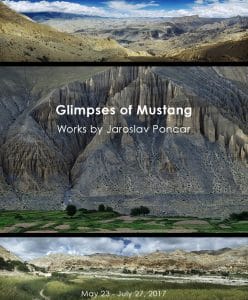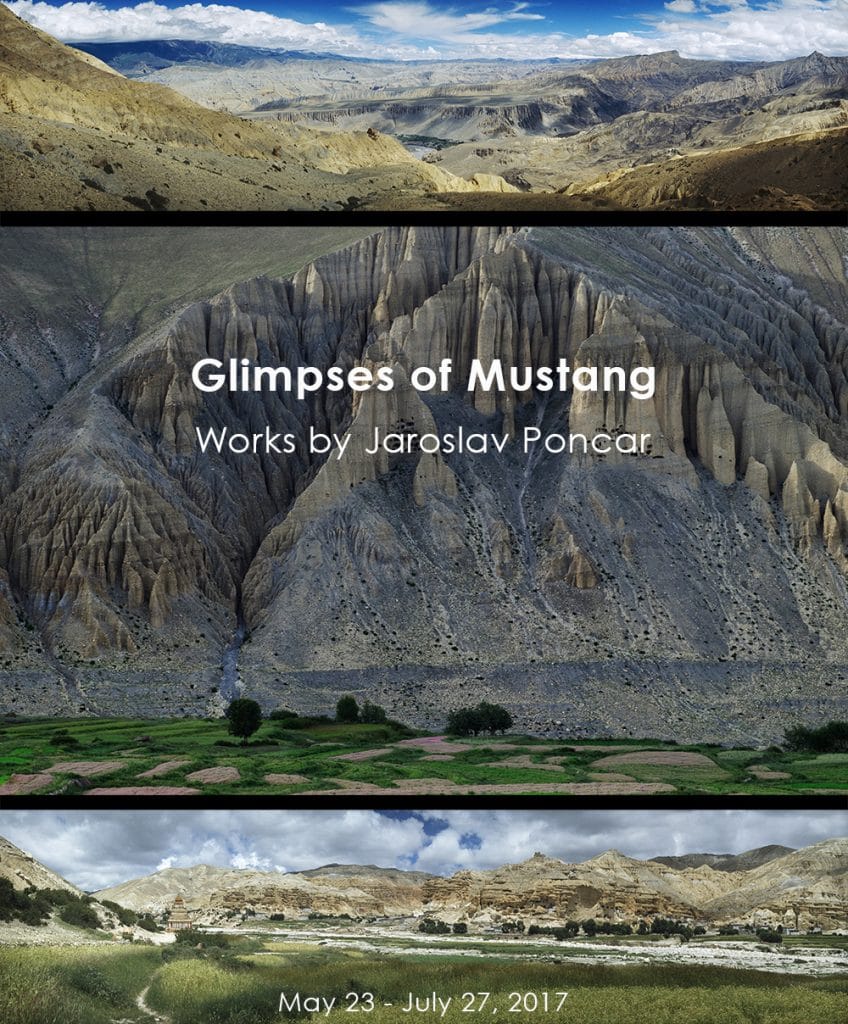 OPENING RECEPTION: Tuesday, May 23 | 6-8pm
Mustang is a tiny Tibetan region in the Himalayas, well hidden behind the two eight thousand meter peaks of Annapurna and Dhaulagiri. Prior to 2008, Mustang was a kingdom within the Kingdom of Nepal. Since 1992, its borders have been open to a controlled number of foreign visitors. In 1996 Jaroslav Poncar travelled to Mustang to photographically document the best examples of traditional Tibetan architecture.
The Buddhist monasteries there house treasures that include the exquisite wall paintings that adorned the old temples of Thubchen and Jampa Lhakhang. He has returned six times during the August monsoon to capture the light using large format and panoramic cameras.
Click here for Price Sheet   |   Click here for Press Release
---
Jaroslav Poncar
Born in Prague in 1945, Jaroslav Poncar lives in Cologne, where he was a professor in the Department of Imaging Sciences at the University of the Applied Sciences until his retirement in 2010. His photography travels have taken him to the Himalayas and Tibet, Central Asia, India, and Cambodia. In 1985, he crossed Tibet from East to West. Since 1976 he has pursued panorama photography, employing an original Russian FT-2 camera on his journeys. His publications include Ladakh: Land of the High Passes, Tibet: Gateway to Heaven, Alchi: Ladakh's Hidden Buddhist Sanctuary; Himalayas: Where Gods and Man Meet; Himalayas: Forty Years of Travels on the Roof of the World; and Tibet: Looking Back. His publications have received many awards. His illustrated books on Angkor, Burma/Myanmar, Afghanistan and the Himalayas have been published primarily by Edition Panorama (Mannheim).