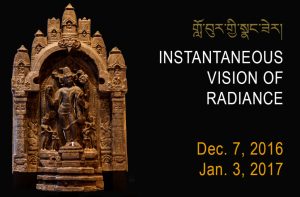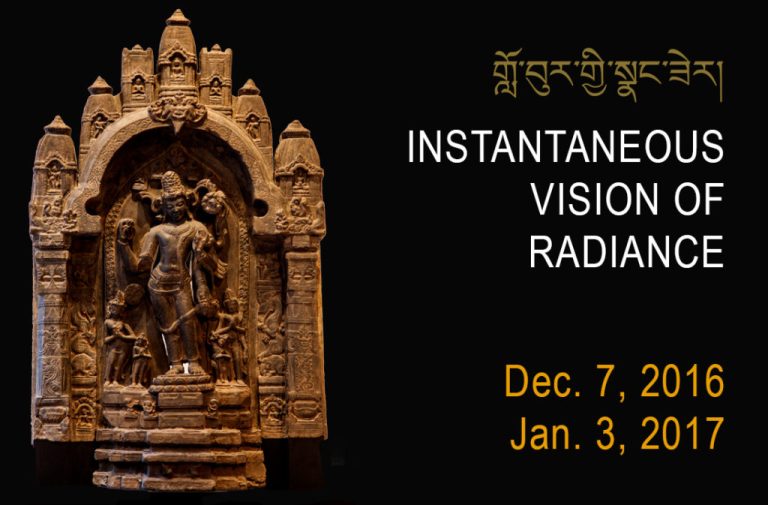 On view: December 7, 2016 – January 3, 2017
The aesthetics of Tibetan Buddhist art is based upon revealing the Buddhist understanding of the way things truly are. Because of this, Tibetan art, expressed primarily by deities and their setting, possess an intensity, a power and a reality that appear more penetrating, more beautiful, and greater than ordinary….Utmost care is taken in the precise depiction of these emanations of wisdom and compassion – they break the veil of "illusion" and offer a complete, instantaneous vision of the radiant beauty and power of pure reality.
Wisdom and Compassion: The Sacred Art of Tibet
Marilyn M. Rhie/Robert A. F. Thurman
The Repatriation Collection was started in 1992 as part of our mandate to protect and preserve the endangered cultural heritage of Tibet. This growing collection has been created by generous collectors who are deeply concerned about the future of Tibetan culture, and continue to thoughtfully give representative examples of the once vast and sophisticated repertoire that existed. Surviving art objects from the mass destruction during the Cultural Revolution have slowly found their way to the international art market and an emerging understanding of their aesthetic beauty and symbolic meaning has firmly established the world class quality and distinctive excellence of the Tibetan artistic tradition. Grateful acknowledgement to all contributors to the Tibet House US Repatriation Collection.