ON VIEW NOV 4 – FEB 10
TIBET HOUSE US GALLERY NYC
Friday, November 4, 2022 | 6-8pm ET
Tibet House US Gallery
Join us in-person at Tibet House US Gallery for the opening reception of Sarasvati's Gift: The Art & Life of a Modern Buddhist Revolutionary, an exhibition of work by renowned artist Mayumi Oda. She will be joined by special guest Robert A.F. Thurman, President of Tibet House.

Known as the "Matisse of Japan," Mayumi Oda is a painter, environmental activist, and Buddhist practitioner whose life reflects both the brilliance and shadows of modernity. Sarasvati's Gift explores her tremendous artistic talent and inspiration drawn from her Buddhist practice and her commitment to healing the planet.
"Sarasvati's Gift, Mayumi Oda's great gift—how wonderful to receive it in this beautiful, heartfelt, honest book. Sarasvati, the goddess of art, the Lady of the River of Beauty, is the cleansing divine flow of the waters of truth and beauty, and she emanates to heal and cleanse our stressed-out lives on our stricken planet through the undaunted art and golden heart of Mayumi Oda."
— Robert A.F. Thurman
Signed copies of Sarasvati's Gift: The Autobiography of Mayumi Oda—Artist, Activist, and Modern Buddhist Revolutionary (Shambhala, 2020) will be available at the event.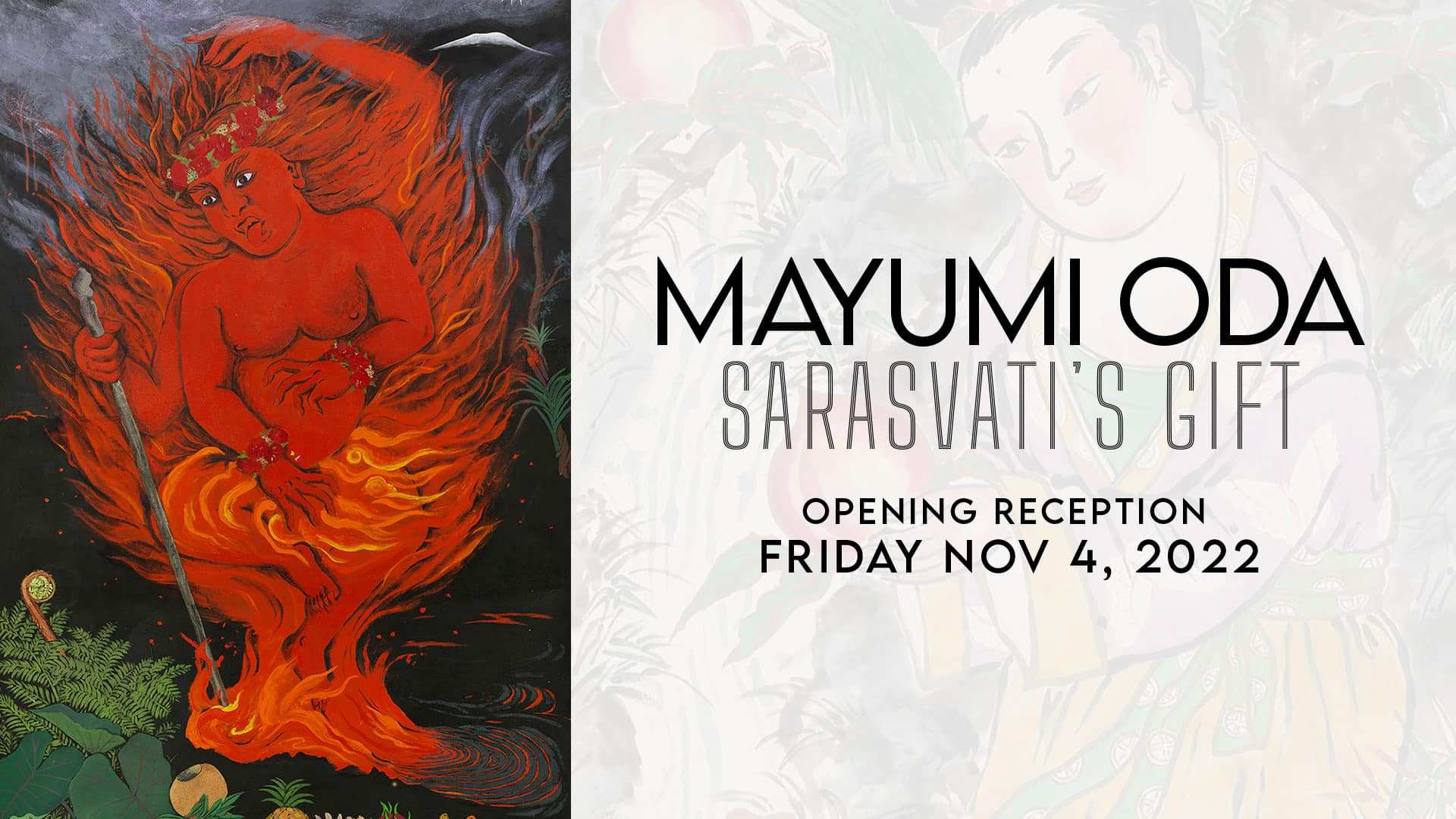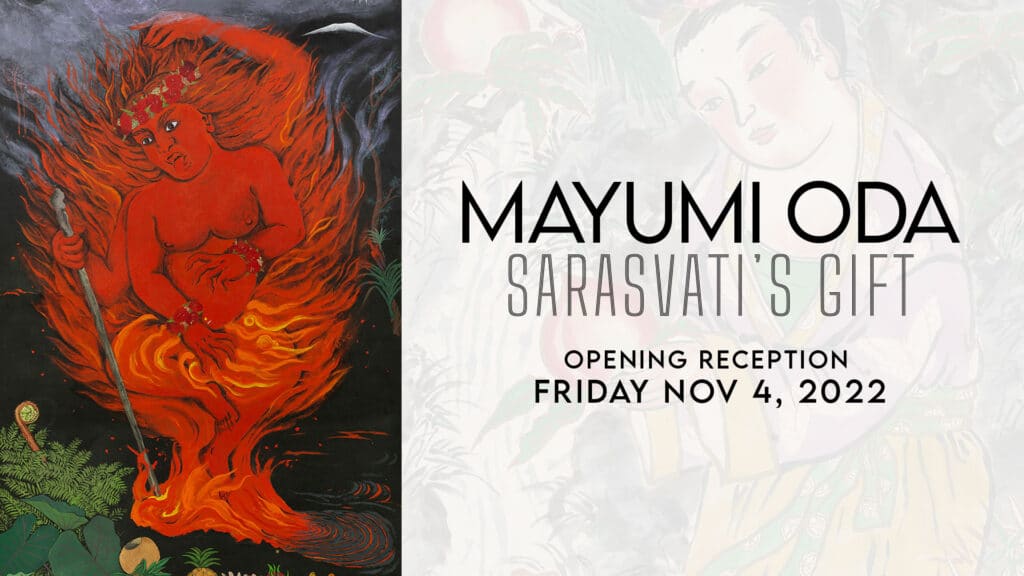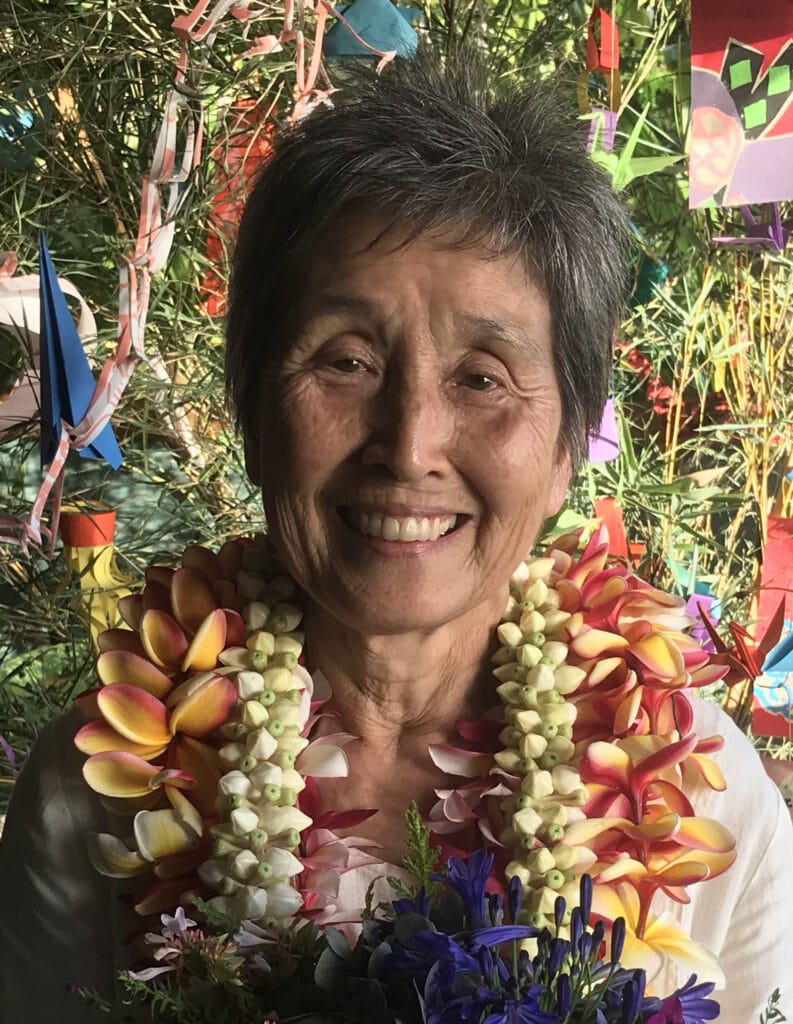 Mayumi Oda's storied life as an artist began as a small child as her mother sought to bring joyful creativity early in her daughter's world. That nurturing instilled a desire to make her mother happy and so, becoming an artist was born of mutual love and an innate knowing rather than a conscious decision. Drawing for hours each day for years in school formed a discipline while honing Mayumi's eyes, hands, and mind to draw anything that she wanted. As a Zen Buddhist, Mayumi's father also imbued the importance of concentration and being present – things she embraced even more as an adult practicing Zazen meditation. This was the preparation for a prolific and evolving artistic journey in the forthcoming decades.
Intensely spiritual, sensitive, and yet, exceptionally strong-willed for a Japanese woman, Mayumi has always painted authentically, from the heart, never for commercial appeal. As a young woman and emerging artist, Mayumi was highly inspired by female beauty.  Painting Goddesses contributed to an inward self-awareness while presenting an outward, positive expression of feminism. During different periods as a woman, wife, and mother, painting served as an escape, awakening, or expression when life presented challenges and opportunities.  As her art received greater attention, travel, and exposure to more people and influences have ensued for many years leading to diverse subjects, styles, and collections comprising several hundred paintings. She has come to be known as the "Matisse of Japan".
From 1969 to the present, Mayumi has presented multitudinous solo and group shows internationally and has numerous private and permanent collections at the Museum of Modern Art, New York, the Museum of Fine Arts, Boston, the U.S. Library of Congress, and many more. Mayumi has reached unparalleled artistic success for a Japanese woman of her time.