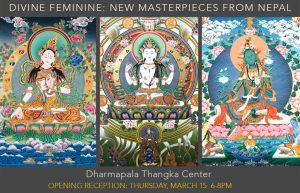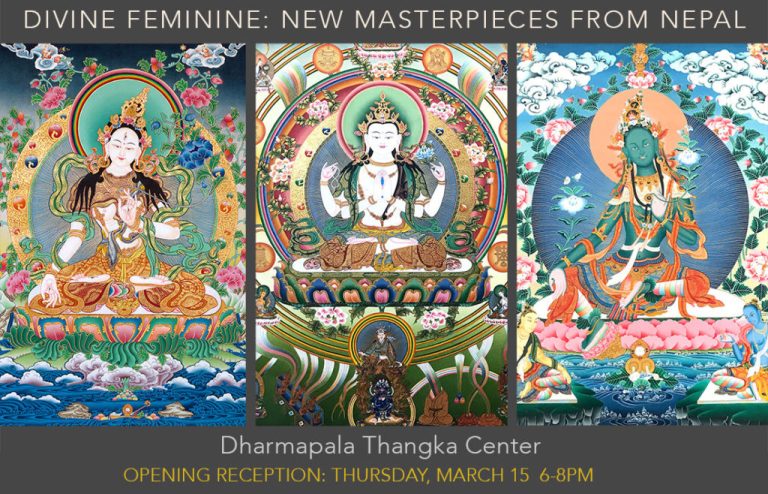 ON VIEW: March 15-May 11, 2018
This exhibition presents new work from the Dharmapala Thangka Center in Nepal.  It celebrates the significant and specific roles of female icons in the liberation and enlightenment of sentient beings.
In Tibetan Buddhism, a female Buddha is considered to be the mother of all Buddhas and sentient beings. In Tantrism, female buddhas are important aspects of the enlightenment practice known as Atti yoga (maha yoga).  In Tibetan art, these female icons and figures are depicted as buddhas, bodhisattvas, historical figures such as lineage founders, and also yidams and dharma protectors in peaceful, semi-wrathful or wrathful forms.  This is the second showing of works from the Dharmapala Center at the Tibet House US Gallery.
REVIEWS