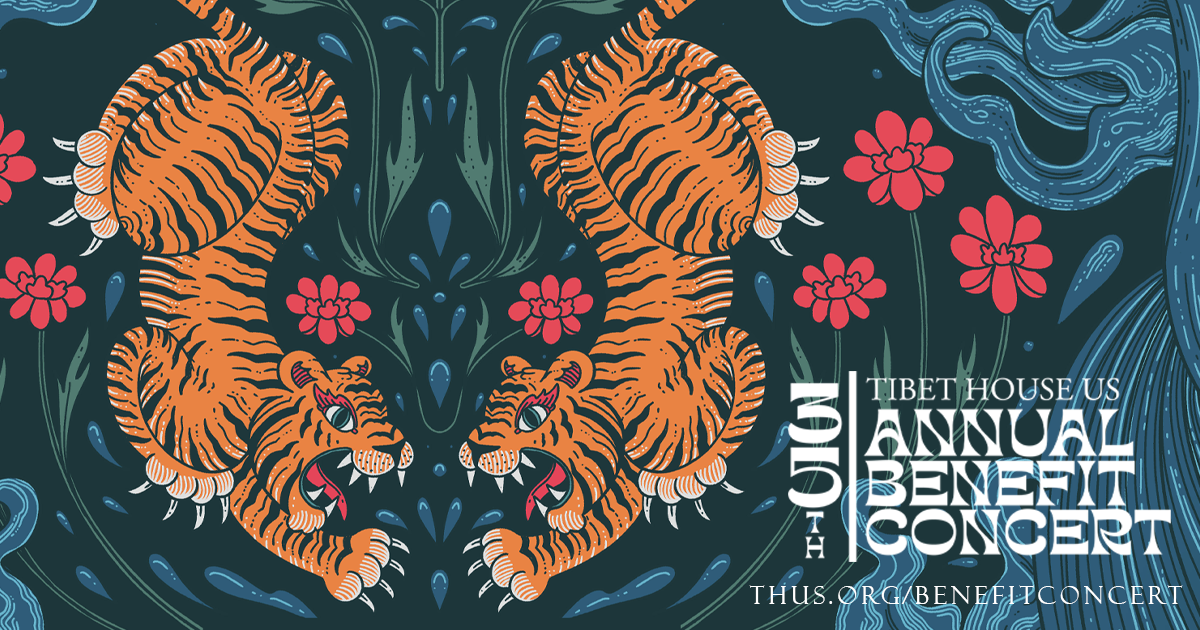 All
Performer
Special Greeting
All
Performer
Special Greeting
History of the Annual Benefit Concert
Since 1989, Tibet House US has held an Annual Benefit Concert and Dinner Party celebrating the Tibetan New Year. Traditionally celebrated with two weeks of festivities in Lhasa (which began in 1409). The Monlam Prayer Festival, as it was known, has been prohibited by the Chinese Communists since 1959. The world wide Tibetan exile community continues to observe the Monlam Prayer Festival to this day, nearly sixty years after this holy day was prohibited by the Chinese government. The Tibet House US honors this tradition by having its annual fundraising event during this period of celebration.
Held at legendary Carnegie Hall since 1993, Philip Glass, the benefit's esteemed Artistic Director and Vice President of Tibet House, creates an exceptional show every year, highlighted by unique collaborations between the artists. The consistently sold-out concert features up and coming musicians and world artists, together with some of the music industry's biggest legends.
Throughout its rich 30-year history, the Tibet House US Annual Benefit Concert has assembled some of the most legendary and exciting names in music, dazzling concertgoers with mesmerizing musical collaborations and stunning solo performances. Past concerts have included David Bowie, Patti Smith, Iggy Pop, New Order, Ray Davies, Lou Reed, Laurie Anderson, The Flaming Lips, Dave Matthews, Sharon Jones, The National, The Roots, Alabama Shakes, and many, many more.
The concert has garnered praise from the likes of the New York Times, Rolling Stone, Hollywood Reporter, Wall Street Journal, Entertainment Weekly, Associated Press, Billboard, Vogue, and others.
Proceeds support the work of Tibet House US, a non-profit educational institution and cultural embassy founded in 1987 at the request of His Holiness the Dalai Lama to ensure the survival of the unique Tibetan civilization.