Tibet House US is pleased to present
Radiance + Reflection: Mandalas and Moon
, a new solo exhibition of work by Los Angeles-based visual artist David Orr. Orr's work explores symmetry, themes of interconnection and impermanence, and ways we apply order. The exhibition runs April 7 to July 9 and can be viewed in the gallery Wednesday through Sunday, 11am–1pm & 2–4pm ET. There will be an
opening reception
with the artist in attendance on Thursday, April 7 from 6–8pm ET. The exhibition is organized around two bodies of work emerging from Orr's interests where philosophy and science align:
ILLUMINED
, wherein photographs of sacred manuscripts, texts, and sūtras are digitally recombined into abstract forms, and
Mandala Lunae
, moon photography which Orr arranges into complex geometries — a series begun and developed when he had to stay-in-place during the pandemic. All the works in
Radiance + Reflection
serve as visual meditations on light. The moon is an enduring Buddhist symbol of truth and enlightenment and his recombined manuscripts obscure the text, appearing as 'sparks of thought in the dark,' evoking the Daoist saying: "the deepest truths can never be captured by words alone." The works in both series reference sacred geometry, orbital patterns, the Fibonacci series (the spiral sequence that appears in snail shells and galaxies), and other natural forms. All represent ideas in Buddhist thought: transformation, interconnection, the spiritual aspects, and the uncanny alignment with quantum physics.
Catalogue is the printed companion to the exhibition "Radiance + Reflection: Mandalas and Moon" by visual artist David Orr on view at Tibet House US April 7 – July 9, New York
72 pages

Forward by Robert A.F. Thurman

Essay "Radiance + Reflection" by David Orr

Essay "To see the stillness in the chaos through art" by Allison C. Meier

Full-page reproductions of the Illumined, Mandala Lunae, and Perfect Vessels series, plus Fifty-Two Flowers Word Loops, Video Loops and Phrase Mandala Acknowledgements

Cost: $35 + Shipping and Tax
Published to accompany the exhibition David Orr — Radiance + Reflection: Mandalas and Moon at Tibet House US, this catalogue explores the work of a contemporary artist who continues to weave Buddhist thought into his work as he expands the vocabulary of mandala art. Throughout the years Orr has developed and explored wide range of mandalas, including dye-infused archival metal discs; text pieces exploring the language, intent, and cyclical connection of sūtras and sacred thought, video works prompting meditative engagement, cosmograms made from images of the moon, and more. Orr's meticulously crafted imagery means to create portals to the world beyond reason and raises the question: when we discover order, have we unveiled an existing system, or simply imposed our thinking over truth?
 This richly illustrated catalogue takes a close look at Orr's intentions and expands perspective on his work. A foreword by Tibet House co-founder Robert A.F. Thurman Ph.D., an essay by noted art and culture writer Allison C. Meier, and an essay by Orr, address subjects such as representations of the spiritual in abstract and contemporary art, forms which manifest in nature, mathematics, and sacred geometry; the universality of the mandala form, impermanence, and the meaning that lies beyond language.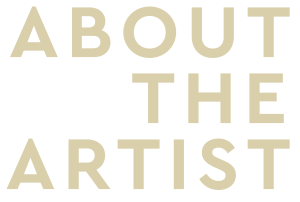 David Orr is a visual artist based in California. His work has been shown extensively in the United States and internationally in shows juried by representatives from the de Young Museum, the International Center for Photography, the Lucie Awards, the Metropolitan Museum of Art, The New Museum of Contemporary Art, The New York Times, and the Whitney Museum of American Art, among others. His work is in public collections among such artists as Ansel Adams, John Baldessari, Jim Dine, David Hockney, The Brothers Quay, Edward Weston, and Joel-Peter Witkin. His work has appeared in Art Daily, Buzzfeed, Communication Arts, Graphis, Hyperallergic, The Photo Review, Print, The Art Director's Club, The Society of Publication Designers, Psychological Perspectives, Tricycle: The Buddhist Review, VICE, and VICTOR: The Hasselblad Magazine. Independent film projects have aired on Channel 4 Britain and PBS. He speaks about his work regularly, and has presented at CSU/LA, The College of Physicians of Philadelphia, Death Salon, The Director's Guild of America, Dublintellectual, The Mütter Museum, The New School, Parsons School of Design, The Philosophical Research Society, Reed College, and UCLA, among other venues. He is a member of The Long Now Foundation. Born in Manhattan and raised on the East Coast, David currently lives and works in Los Angeles.

Both the Mandala and the Moon series are created as  limited editions of 10 and an edition can be ordered from the artist or acquired directly from the Exhibition.   Each Mandala print iis dye-infused into a prepared surface of chromalux archival aluminum by fabricators in Northern California. Xenon Light Stability Testing results show that the image stability of Aluminum Prints is 2 to 4 times the image stability of traditional silver-based photo papers.  Each Moon print is exposed using laser technology (light jet), then developed as a chromogenic print onto Fujiflex premium archival paper. Reprints wil be matted, 8ply over 4ply antique white archival paper with a 14-inch diameter circle window (as in the exhibition). All limited edition works will be signed and certified by the Artist. All limited edition works will be signed and certified by the Artist.
Mandalas: $3,800 USD, Moons: $2,200 USD.
  
Art purchased directly from the exhibition will be available for pick up from Tibet House US anytime after July 9, 2022.  If you need the item shipped to a domestic address, please confirm the shipping address and phone number with us, and be advised that a $50 charge will be added to your credit card for professional packing and shipping purposes. International shipping will be calculated individually. Please note that you can expect your print to arrive in no later than 45 days. You will receive an email once your print has been shipped, and tracking information will be provided.